Lake Poso
(A huge and Enchanting Highland Lake near Tentena)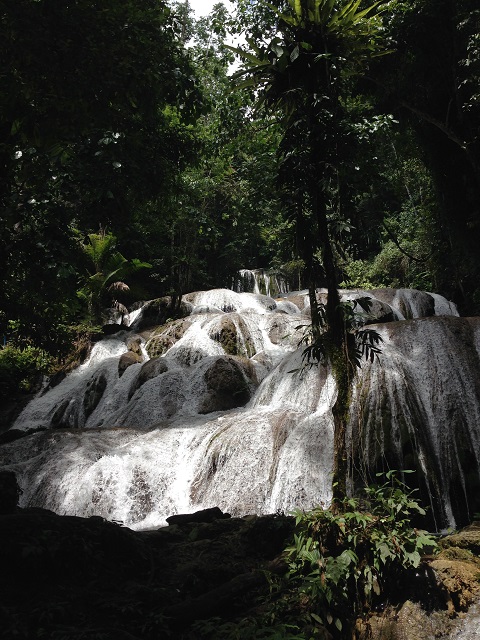 Lake Poso is located near Tentena in the southern part of Central-Sulawesi, Indonesia. The lake is 515 meters above sea-level thus benefiting from the cool winds off the mountains resulting in mild tropical days with cool nights.

The lake has warm and crystal clear water (in fact: experts consider Lake Poso's water to be the second-purest in the world).

The region is an unexplored and quiet area off the beaten track. Local legend has it that here, near the inland lake and the hills and mountains, heaven and earth were connected by a rope. The people living in this region are nowadays known as the Pamona people, but formerly know as East Toraja until they decided to secede; symbolising their claim through a gigantic stone pillar on the hill called Pamona near Lake Poso, where it still can be seen today.

In the center of all this beauty, on the eastern shore of Lake Poso, lies a sandy land-tongue: 'Tando Bone' in the Pamona dialect; and that is where you'll find us.
Tentena
Tentena is a small city near the northern tip of Lake Poso; there where the Poso River empties the lake, the Pamona bridge connects the two sides of Tentena.

Tentena is considered the starting point for many trips into the region, for example to the caves (including the Pamona caves), the waterfalls of Saluopa and Sulewana rapids, Lore Lindu National park and Lake Poso.

The recently discovered Saluopa waterfall consists of 12 levels of jungle-clad cascades punctuated by falls and includes several natural pools.